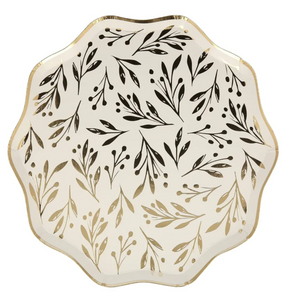 Leaves and berries are a fabulous festive party theme! They look even more amazing when the design is in a shiny gold foil!
These gold leaf side plates, perfect to fill with Christmas treats, have a delightful wavy gold border too!
Perfect for hosting stunning Holiday celebrations, these chic side plates have it all.
8 paper plates per pack

Crafted using shiny gold foil

The plates have a wavy gold foil border

Product dimensions:

8.5 x 8.5"